Brian & Partners is
Software
Equity Partnership
Consulting
Cyber Security
e-Mobility
M&A
Brian and Partners for you
We are a worldwide network of engineers and managers, with a long and solid experience in the energy, railways and oil & gas fields. 
Among our partners we can boast managers, commercials, agents, engineers, designers, lawyers and private equity, able to support and  boost all Companies' growth
Brian and Partners for you
The private equity landscape is growing and becoming increasingly important. To expand one's business or to create new opportunities, work for equity is the answer with the best cost/benefit ratio. Brian and Partners, one of the first in Italy in this sector, acquires minority stakes in excellent Italian companies, supporting them in the process of growth and market development and carefully assisting the client in the future phases of structuring new business prospects, through an accurate personalised consultancy service. It works alongside and supports the ownership and management of SMEs and start-ups, enabling them to benefit from knowledge and skills that will remain in the company's baggage forever.
It is a private holding company under Italian law with an investment focus on Italian SMEs and start-ups of excellence, especially in some particular market niches, such as telecommunications, automation for power utilities, railways and oil & gas, as well as in mechanics, machine tools and industrial processes.
Brian and partners pour vous
Le paysage du capital-investissement se développe et prend de plus en plus d'importance. Pour développer son entreprise ou créer de nouvelles opportunités, le travail sur fonds propres est la réponse qui présente le meilleur rapport coût/bénéfice. Brian and Partners, l'un des premiers en Italie dans ce secteur, acquiert des participations minoritaires dans d'excellentes entreprises italiennes, en les soutenant dans le processus de croissance et de développement du marché et en assistant soigneusement le client dans les phases ultérieures de structuration de nouvelles perspectives d'affaires, grâce à un service de conseil précis et personnalisé. Elle travaille avec et soutient la propriété et la gestion des PME et des jeunes entreprises, leur permettant de bénéficier de connaissances et de compétences qui resteront à jamais dans l'entreprise.

Il s'agit d'une société holding privée de droit italien dont les investissements sont axés sur les PME et les jeunes pousses d'excellence italiennes, notamment dans certains créneaux de marché particuliers, tels que les télécommunications, l'automatisation pour les services publics d'électricité, les chemins de fer et le pétrole et le gaz, ainsi que la mécanique, les machines-outils et les processus industriels.
Brian and partners as a consultant
We offer consultancy services for the management of SMEs and large companies on process optimisation, internationalisation, and new market acquisition strategies, both in Italy and abroad. 
Over 20 years of experience in the Power Utilities, Railways, Oil&Gas, Mechanics, Machine Tools and Industrial Processes sectors.
A dense network of partners, agents, distributors, law firms, investment funds and professional firms, active all over the world, able to provide support to the company's leadership for an extensive transformation programme.
Brian and partners comme consultant
Nous offrons des services de conseil à la direction des PME et des grandes entreprises sur l'optimisation des processus, l'internationalisation et les stratégies d'acquisition de nouveaux marchés, tant en Italie qu'à l'étranger.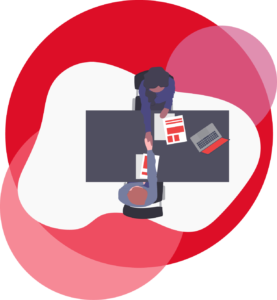 Plus de 20 ans d'expérience dans les secteurs des services publics d'électricité, des chemins de fer, du pétrole et du gaz, de la mécanique, des machines-outils et des processus industriels.
Un réseau dense de partenaires, d'agents, de distributeurs, de cabinets d'avocats, de fonds d'investissement et de cabinets professionnels, actifs dans le monde entier, capables d'apporter leur soutien à la direction de l'entreprise pour un vaste programme de transformation.
BABYL-ON, QANDI AND SHARK-J
BABYL-ON is a platform dedicated to maximising business performance, with particular reference to administrative processes.
QANDI is a solution consisting of a web platform for online sales, which allows you to maximise marketplace and e-commerce action.
SHARK-j is an innovative software via Cloud, via a web portal, for managing purchases. 
BABYL-ON, QANDI ET SHARK-J
BABYL-ON est une plateforme dédiée à l'optimisation des performances des entreprises, en particulier en ce qui concerne les processus administratifs.
QANDI est une solution consistant en une plateforme web pour la vente en ligne, qui vous permet de maximiser l'action du marché et du commerce électronique.
SHARK-j est un logiciel innovant via Cloud, à travers un portail web, pour la gestion des achats. 
Brian and partners as a support
We support companies, corporations and organisations to achieve successful deals and create value through mergers, acquisitions, divestments and restructurings.
We work with you to develop the right strategy prior to the deal, identify the issues and points of negotiation and value, and implement change to deliver synergies and improvements even after the deal has closed.
We work with our clients on all types of transactions, including financial, legal (using specialised firms), tax and any trademark and patent protection.
Brian and partners pour leur soutien
Nous aidons les entreprises, les sociétés et les organisations à réaliser des transactions réussies et à créer de la valeur par le biais de fusions, d'acquisitions, de cessions et de restructurations.
Nous travaillons avec vous pour développer la bonne stratégie avant la transaction, identifier les problèmes et les points de négociation et de valeur, et mettre en œuvre le changement pour apporter des synergies et des améliorations même après la conclusion de la transaction.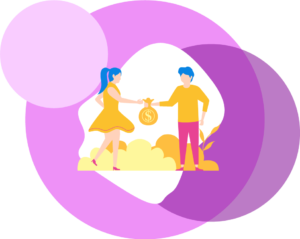 Nous travaillons avec nos clients sur tous les types de transactions, y compris financières, juridiques (en faisant appel à des cabinets spécialisés), fiscales et toute protection de marque et de brevet.
Brian and partners in cyber security​
Our cyber security experts through Cyber Security & Intelligence services check the resilience of the technological and human factor and the degree of effectiveness of the company's defensive strategies according to the sector of activity and the structure of the organisation.
Brian and partners en cybersécurité

Nos experts en cybersécurité, à travers les services de Cyber Security & Intelligence, vérifient la résilience du facteur technologique et humain et le degré d'efficacité des stratégies défensives de l'entreprise en fonction du secteur d'activité et de la structure de l'organisation.


Brian and partners in e-Mobility
e-Mobility, with particular reference to rail transport, electric and hydrogen vehicles as drivers of a more sustainable mobility, is one of the central strategic themes for Brian and partners, which actively supports the development of this sector in an innovative way.
Brian and partners comme consultant

L'e-Mobilité, avec une référence particulière au transport ferroviaire, aux véhicules électriques et à l'hydrogène comme moteurs d'une mobilité plus durable, est l'un des thèmes stratégiques centraux pour Brian and partners, qui soutient activement le développement de ce secteur de manière innovante.
GET IN TOUCH WITH BRIAN&PARTNERS